​
New System Event - Noble Deed
Duration: Forever
Description: Lvl. 30+ players with VIP 4 and higher can purchase Noble Deeds to gain diamonds and items everyday for a period of time. Click the Noble Deed icon located next to the character's nameplate in the upper left corner of the screen to enter.

Rules:
- Nobel Deed purchasers can collect 1,500 Diamonds - the cost of the Nobel Deed - immediately after their first purchase. This option is only available once and disappears after collecting the First Purchase's Returns.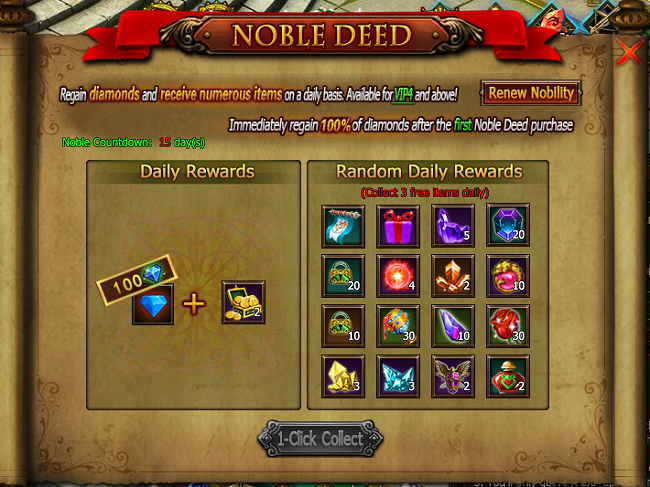 - Nobel Deed owners can collect daily returns (100 Diamonds & 200 Silver Coins) and 3 items of their choosing by clicking the "1-Click Collect" button. The Daily Rewards system resets at midnight every day, so be sure to collect your returns in a timely manner.
- Noble Deeds expire after 15 days, so be sure to renew them before time runs out.