Diamond Rebate
Event Time: 5.1 - 5.7
Requirements: Lvl. 30
Rules: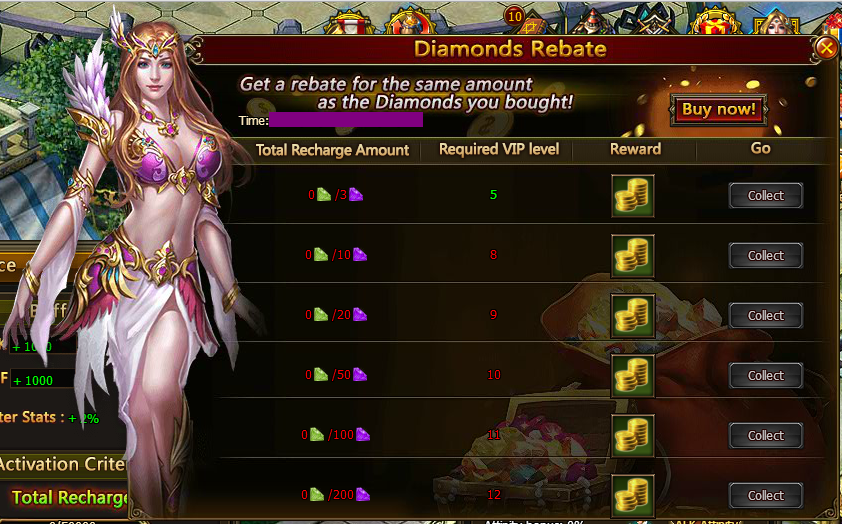 1. During the event, VIP players can get a Diamond rebate by recharging the corresponding amounts.
2. The higher the VIP level, the higher the rebate ratio.
3. Click the collect button to claim rewards upon reaching the target amount.
4. Rewards that haven't been collected during the event will be sent to you through in-game mail.