Mythborne All Servers will be under maintenance at 15:00 PM GMT+8, 08:00 AM GMT, 03:00 AM EST, 00:00 AM PST on March 7th.
Maintenance is expected to take approximately 2 hours. Players may lose server connection or be unable to login to the game. Please keep an eye on this thread in our forums for any updates or changes!
[Patch Notes]
I. Daily Lottery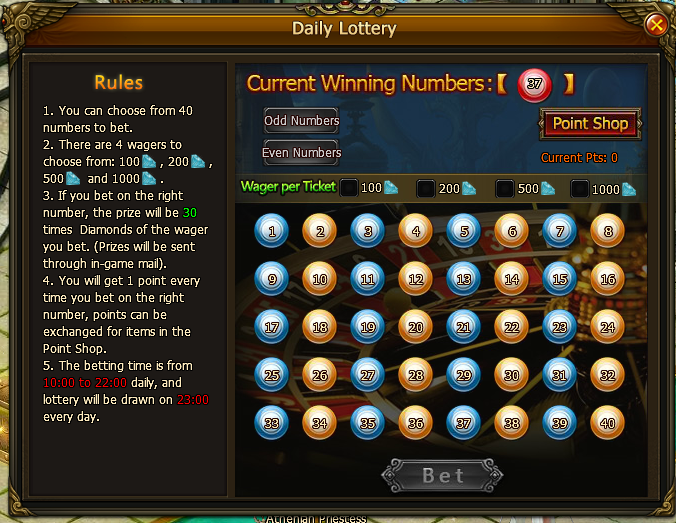 Requirements: Lvl. 30
Rules:
1. You can choose from 40 numbers to bet on.
2. You can choose from 4 different wagers.
3. You will get points every time you bet on the number (the higher the wager, the more the points). Points can be exchanged for items in the Point Shop located in the Daily Lottery panel.
4. The betting time is from 10:00 to 22:00 daily. The lottery drawing will take place everyday at 23:00.
5. Prizes will sent through in-game mail.
II Optimized Essence level