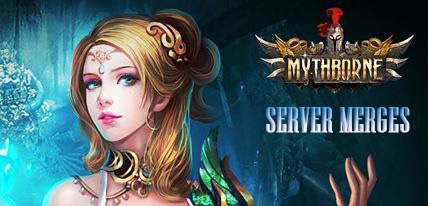 Hello all,

We are going to merge the servers listed as below in this week. Prepare yourself and your crews to beat new enemies! Thank you for your support of Mythborne!
Time:

10:00-18:00 GMT+8, 02:00-10:00 GMT, 22:00PM - 06:00AM EST, 19:00 PM - 03:00 AM PST, January 19th.

S58+S59
Time zone: GMT-4

(S16+S22+S25+S27+S31+S34+S38)+(S40+S48)
Time zone: GMT-8



Each group of servers will be down for approximately 3-8 hrs in order to allow for adequate testing. There's a possibility the downtime may be shorter. Please keep an eye on this thread for any updates or changes.

Check out information regarding Mythborne server merges!


R2Games Mythborne Ops Team